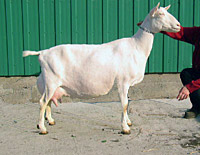 Grasshill Shamrock's Lady
EX Overall EX Mammary
3 yr 305d: 2471 kg 3.7f 3.2p
-bucks from this family
available!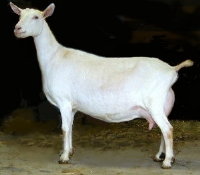 Hy-Crest Juno's
Jaklyn, EX, EX Mammary
2003 All-Canadian Saanen
-GCH, Best Udder,
Best in Show


2001 Canadian East National, *P
Best Udder, Res.Ch. 2003 East Nat.

Our Herd combines Genetics of Jaklyn EX, Shamrock EX (1840 kg)Chablis EX (2000+ kg), Naomi VG-89 (1200+ kg from one side of udder only)TARA VG-89 (2430 kg 4.7f 3.8p), Dorothy EX (1869 kg 4.2f 3.2p)
etc.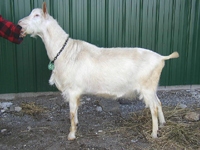 Grasshill Toro's Lad (EX)
Grandson of Lady & Tara
... very promising VG daughters
at Grasshill, both for Type,
Production & High Components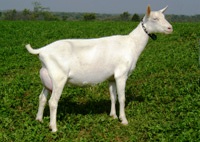 Tipperary EX:
2yr2m 305d: 2151 kg 4.1f 3.3p
Tara (VG-89) x Champ (EX)
Trailblazer's full sister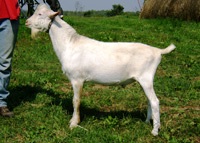 'Trendsetter' (VG-89) -Tara's Son
Top Seller 2nd International Goat Symposium, 1/2 interest retained
Full brother to Trailblazer VG-89
(Semen available for export)